Corporate Promotions
Please consider supporting these businesses which have ongoing promotions that directly help our animals.

Start each of your Amazon browsing sessions from the AmazonSmile webpage, and Amazon will automatically make a donation equal to 0.5% of each purchase to help our shelter animals. Simply bookmark smile.amazon.com/ch/94-1243665 and continue as normal, and know that animals in need are benefiting from every item you buy!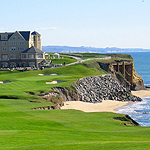 In addition to being a pet-friendly resort, the Ritz-Carlton, Half Moon Bay has a Posh Pooch Program with special amenities for dogs! They believe four-legged friends should enjoy the same outstanding luxury as their families, and are confident that your best friend's reviews will be paw-sitively glowing! For every person who takes advantage of this program, a donation will be made to our Hope Program. Click here for more information about bringing your pampered pooch along.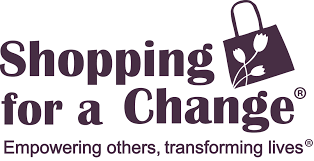 Shopping for a Change helps nonprofits and economically disadvantaged communities throughout the world by selling fair trade artisan-made jewelry, accessories, apparel and home décor from many countries. Half of the net proceeds from your purchases are used to fund community improvement projects and grants abroad, and the other half are donated to PHS/SPCA when you choose us at checkout! Visit their website for more information or to see their wonderful and unique products.

Make your regular or special online purchases through GoodShop.com to raise funds for PHS/SPCA! Simply select us as your charity, then use one of the hundreds of listed online stores. Choices include Target, Barnes & Noble, Apple Store, Bloomingdales, Office Depot, PetSmart, and many more! You receive the same deals, while we receive a percentage for the animals!

Would you like a poster-sized photo of your pet displayed in a local pet store? When you make a donation of $250 or $500 or more to PHS/SPCA, you qualify for Pet Food Express' My Mutt program. Visit the My Mutt website for more information.