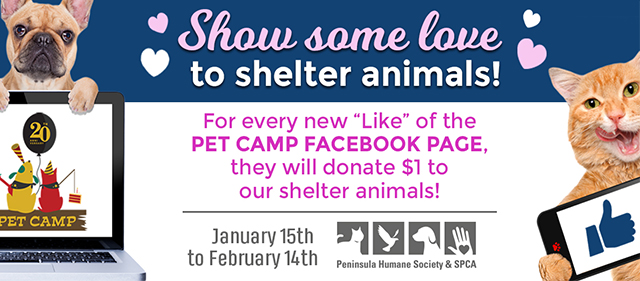 Show some love!
Between January 15 and Valentine's Day for each new like on Pet Camp's Facebook page they will donate $1 to PHS/SPCA until they hit 10,000 likers. They currently have over 7,000 likers on Pet Camp's Facebook page, which means they could donate $2,500 to PHS/SPCA. Show a little love or "like" to Pet Camp and they will share the love with our shelter animals! . Like Pet Camp's Facebook Page here https://www.facebook.com/petcamp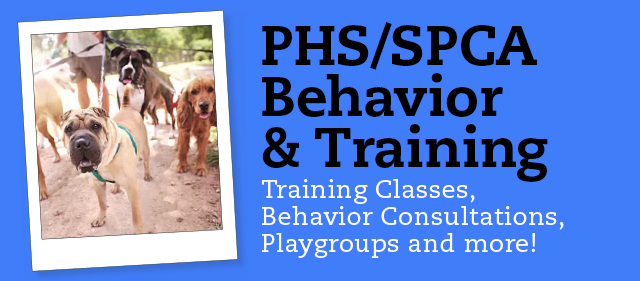 Behavior Classes and More!
PHS/SPCA offers training classes for dogs of all ages, sizes, breeds and abilities. We also offer private behavior consultations, playgroups and more! Click here to learn more.