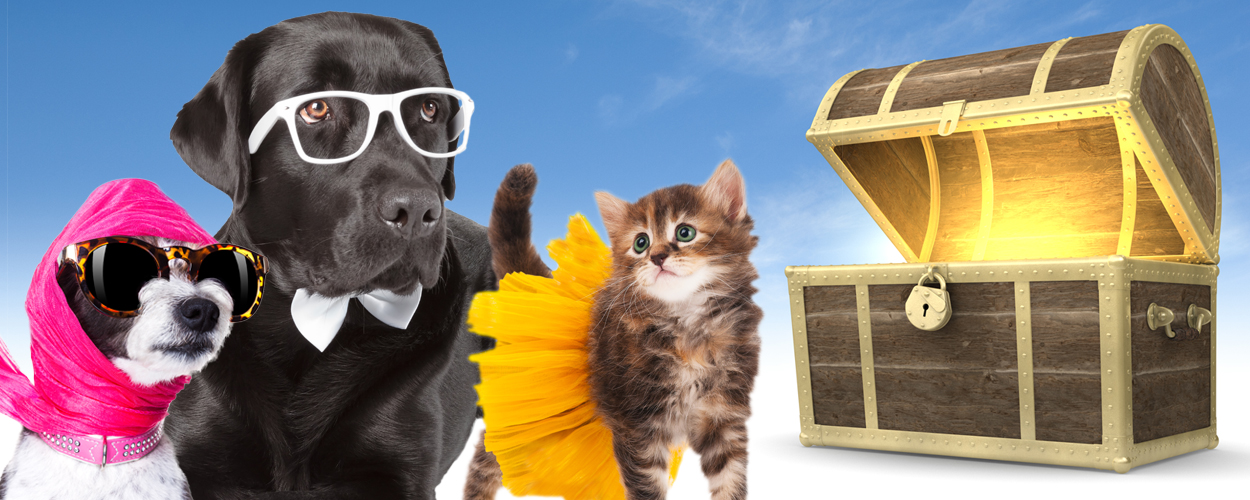 Our Pick of the Litter thrift store is now selling treasures on eBay and we are seeking donations and shoppers to help our shelter animals. All proceeds from the eBay sales fund our life-saving Hope Program, which helps saves the lives of more than 150 animals every single month through medical treatment and behavior training. Do you have any unique treasures you'd be willing to donate? Please call 650-340-7022 x 328 for more information. And if you're looking to buy something exceptional to add to your collection PHS/SPCA is an official eBay charity and you can find items at our eBay page that are sure to delight you. Visit our Pick of the Litter eBay page by clicking here.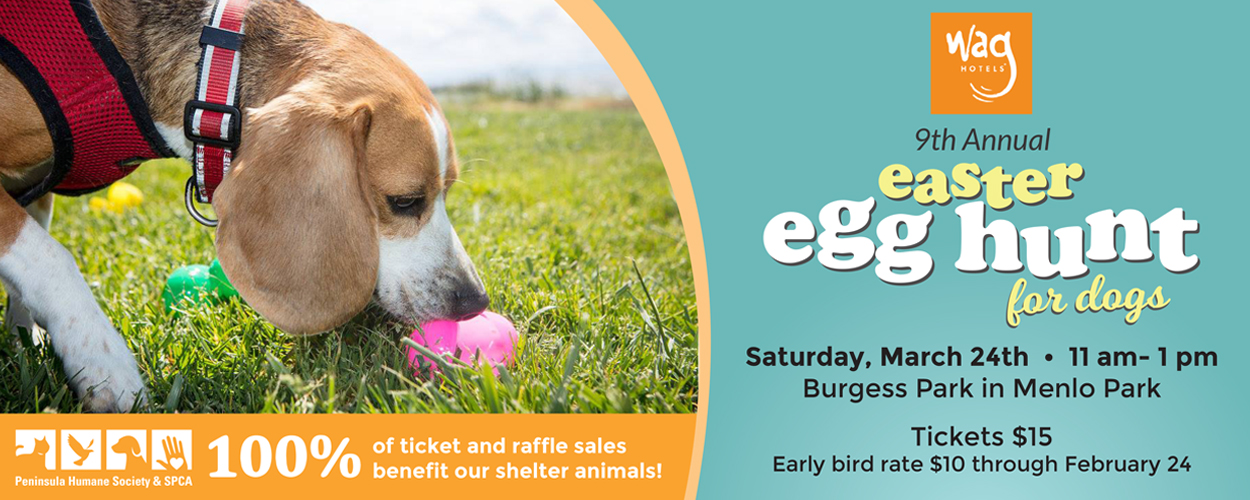 Easter Egg Hunt for Dogs
Wag Hotels is hosting their 9th annual Easter Egg Hunt for the dogs benefitting our shelter animals! There will be finger foods, vendors, and photo opportunities with the Easter Bunny! Don't miss this eggstravagant event! 100% of the proceeds will be going towards PHS/SPCA, come out rain or shine to have a great time!
Visit this link for more information.